2002 American Lhasa Apso National Specialty Show

Worchester Mass. Ocober 28-31  entry 160 Lhasas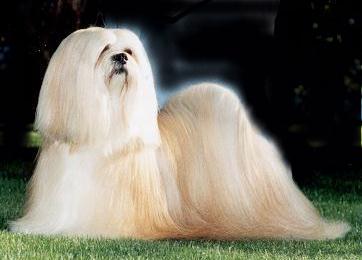 BISS World Champion Hylan ShoTru Krisna HotShot Best of Opposite at both MLAC & ALAC shows.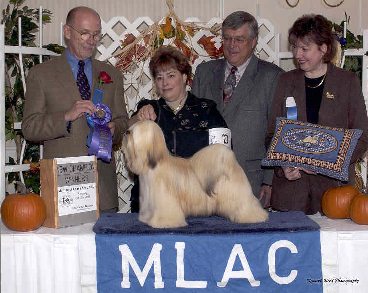 Ch.Sundancer Sho Tru Billbo-B  

Winner Dog MLAC under Breeder Judge Steve Campbell from 9-12 month class. Best Puppy in Futurity ALAC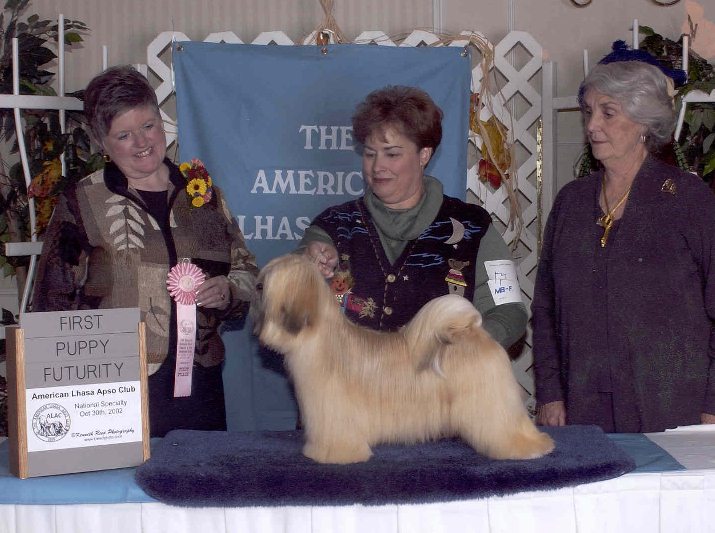 Hylan ShoTru Krisna Alibi

Winner of the largest class 9-12 Puppy Bitches

ALAC First in Futurity 9-12 Bitches.

Award of Merits

Ch. Riverview Hylan ShoTru Fly'n Solo

Ch. Palasa TruBlu Dusters Destiny

Hylan Sho Tru Formal Date

First in 6-9 puppy dogs