Our

American Lhasa Apso Club National Specialty

Best in Show

Winners1990 -2007

We are very proud to have breeder owner handled 5 National Speciality winners.

Whose pedigrees are related to each other generation after generation. Begining with Stetson who is the

Great Grandfather to Blind Date.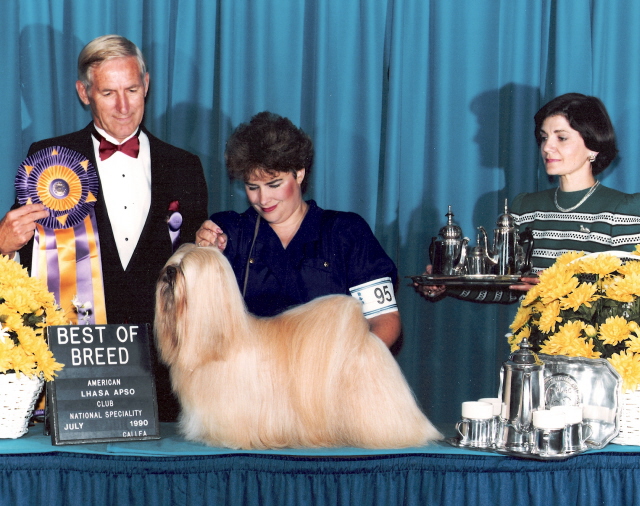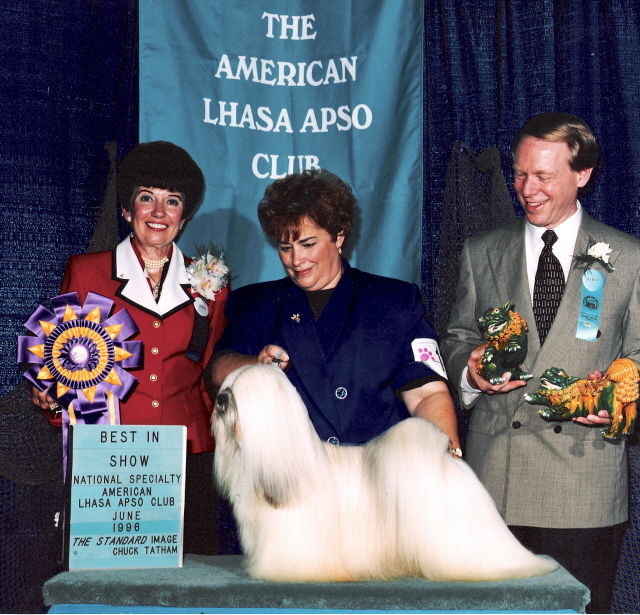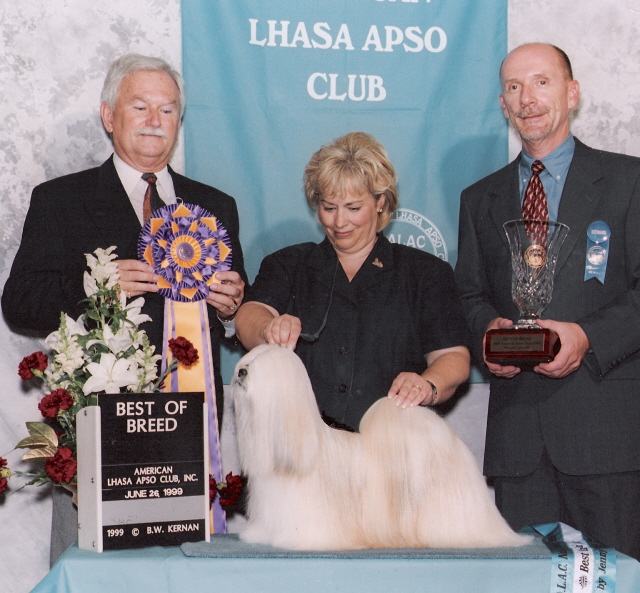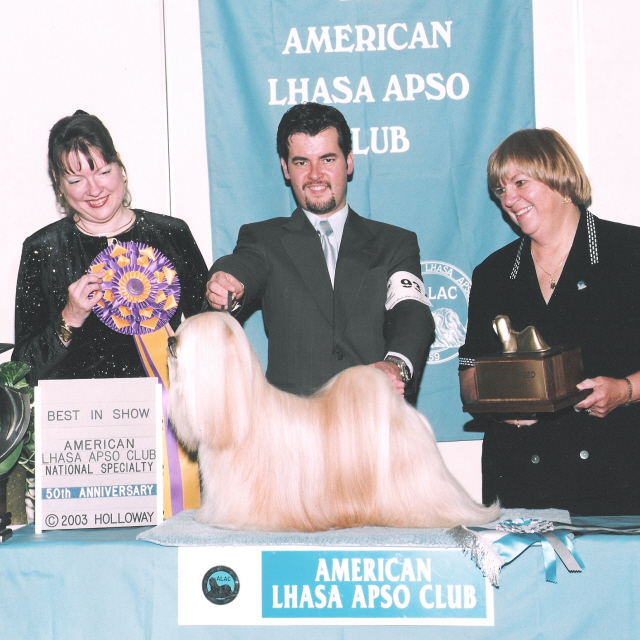 BISS 1990 Ch. ShoTru Hylan Stetson

under Mr. J. Gregory

BIS BISS 1996  Ch. Hylan ShoTru Snow UpDate  under Barbara Alderman.

Top Lhasa 1995-1996

BISS 1999 Ch. Hylan ShoTru Blind Date under Mr. Norman Patton

Top Lhasa Apso 1998-1999

BISS 2003 Ch. Hylan ShoTru Krisna Hotshot 

under Dana Read  

Top Lhasa 2002-2003.

2007 American Lhasa Apso Houston Texas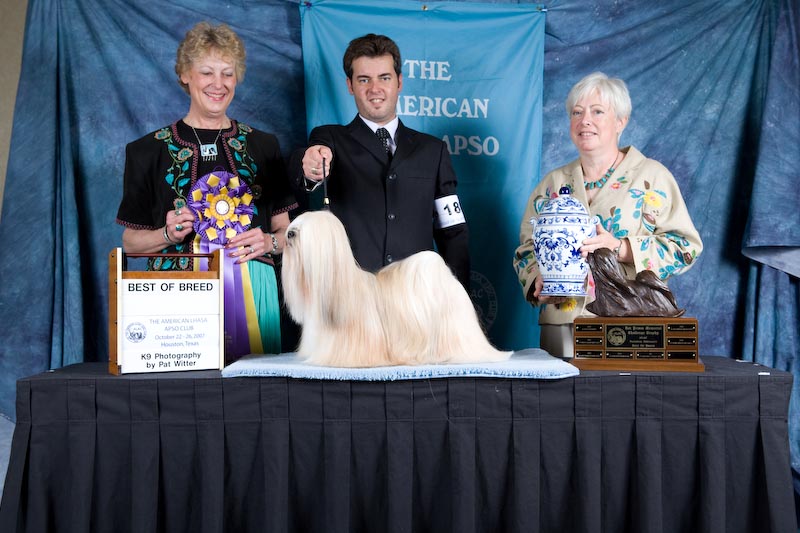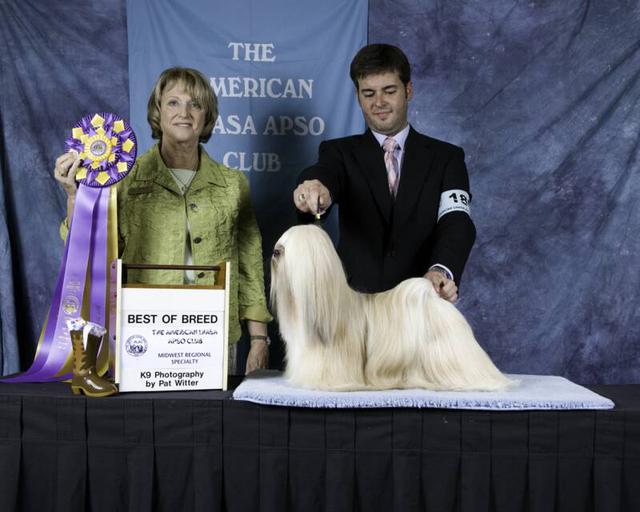 Ch. Hylan ShoTru Full of Dreams

2007 winning the National under Ms. Barbara Schwartz in Houston Texas.  Justy was Best Puppy at the National in 2005

Ch. Hylan ShoTru Full of Dreams

2007 winning the ALAC Regional -National under Mrs. Keke Kahn in Houston Texas.  Justy was Best Puppy at the National in 2005

Please click here to go to our past ALAC2000-2007 Wining  Photo Page