IN.CH. JOLLY BOY DU MIAGE

                                                       IN.CH.SHAGGY WINDER DE DE

                                                             PETTITE

                                    INT.CH.CHAKPORI'S DEMION

                                                            INT.CH.RAMATSCHE E'RDO-RJE PANCHEN-LAMA

                                                     CHAKPORI FAME

                                                             RAMATSCHE G'RDO-RJE MILAREP

AM.CAN. INT.BIS. BISS CH. CHAKPORI'S UP TO DATEck here to add                                                 y     our tex     t  AM.ENG.CH. ORLANE'S INTREPID

                                                     SAXONSPRINGS EARLE

                                                           SAXONSPRINGS CHUSSEKUAN

                                      ORLANE'S SIMLICITY OF GEODAN                                                                                                                 AM. CAN. CH. WINDSONG'S GUSTO OF INNSBROOK

                                                  ORLANE'S BRANDY -MINE

                                                            AM.CH.ORLANE'S BRANDYWYNE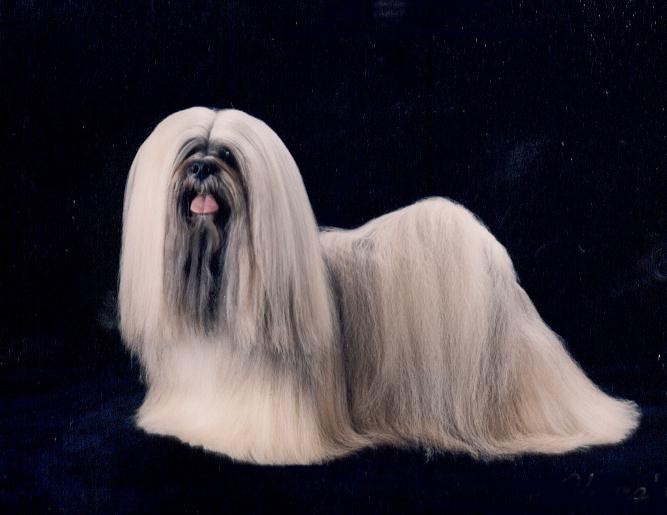 CYuppiee to add your text.

Bred in Holland by Anka deWijs of
Chakpori Kennels
inJuly 1990 he was purchased by us  after a very succesful show career  which included many FCI and European Championship titles and speciality show  and all breed Best in Shows.
  Then in 1994 upon return to California Yuppie quickly finished his USA and Canadian Titles and was Award of Merit at the American Lhasa Apso Club Show.

In his first litter sired at Hyllan Sho Tru he produced 6 Champions 3 of which were exported to become Best of Show winners and BISBISS Ch. Hylan Sho Tru Snow Update became the Top Winning Lhasa of the year 1996-7 winning the National Lhasa Show and the breed at Westminster K.C.

Yuppie is one of the

top living sires of

Champions in the USA

today having produced

over 30 champions

5 Best in show winners .

Sire of twoTop Winning Lhasas

of the Year.

He has been honored as the

top producing sire a record

5 times  by the

Americanl Lhasa Apso Club.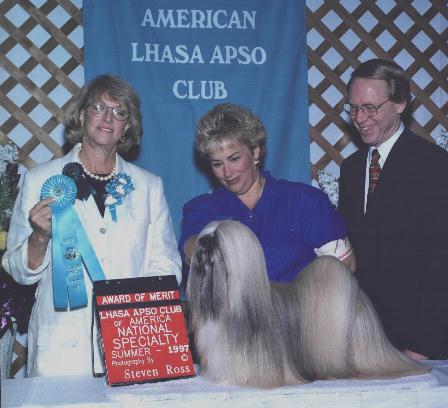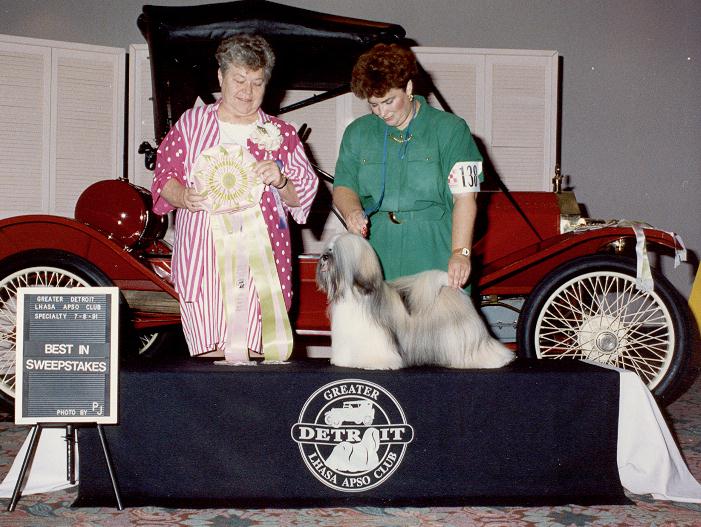 YUPPIE WINNING BEST IN SWEEPSTAKES  UNDER BREEDER DOROTHY KENNDALL ORLANE LHASA APSOS 1991 AT 9 MONTHS OLDl

CAWARD OF MERIT 1997 UNDER KEKE KAHN PICTURED AT 7 YEARS OLD.lick here to add your text.

ClBISS GREATER NEW YORK LHASA APSO CLUB 1998

               WINNER OF THE STUD DOG CLASStext.