This Site  was last is updated on: July 24, 2012
This site is maintained for historical purposes Only -

All rights to this site and all pictures copyrighted  do not copy any  part of the site or it's photographs

without our express permission. HylanShotru USA @2000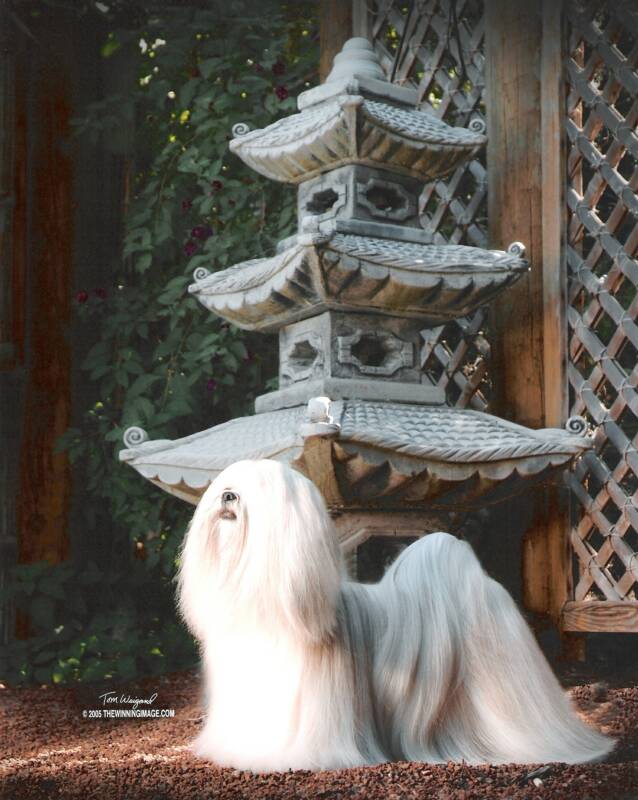 Located in Northen California  America

We are home to the World's Top Winning Champion Lhasa Apsos. 

Register of Merit Breeders since 1974  of the American Lhasa Apso Club..  The home of 200 AKC CHampions,   and a record 5 National Specialty show  breeder owner handled  winners and  All Breed Best in Show  winners
Lhasa Apso are our passion.

As life long members of the American Lhasa Apso  Club  we abide by the Code of Ethics to not only protect but preserve our  Lhasa Apso Breed.

Lhasa Apsos have long been a treasured  gift and  special companion and guardian  to the Dalai Lama.  Tracing back some 1000 years in Tibet.
Having lived and known Lhasa Apsos all these years has been  our passion.  Lhasa Apsos are not only beautiful but elegant,  independent, smart and  active, healthy and long lived.

We offer Lhasa Apso breed information, referrals and occasional Lhasa Apso puppies and young retired adults  to selected homes.

We  will gladly refer  inquiries for Lhasa Apso puppies   to one of our co-breeders  which we have known and worked with for many years. who abide by our breeders code of ethic.

Want to know more about Lhasa Apsos or just need help in locating the right Lhasa Apso puppy for your family .

Please contact us at

1 (925) 679-8676

Midge L. Hylton

1924-2007

Her sprit remains  strong through the continuation of her highly successful Hylan Sho Tru Lhasa Apsos both in the USA and around the World.

A day does not go by we do not think of  this very special person who has been a great part of our lives for so many years.. Thank you  Midge ,we all miss you.

The 2007 American Lhasa Apso National Show was dedicated to her  for her  years of devotion to the Lhasa Apso . The Midge Hylton Best Puppy Trophy is offered each year in her memory at the American Lhasa Apso Clubs National show.

The Hylan ShoTru Family


C2010 American Lhasa Apso National Specialty Brood Bitch Class winner

BISS CH. Hylan ShoTru Full of Dreams  with 4 of her 5 puppies born in 2009. sired by BIS Ch. Sundancers ShoTru Bill Bo

(left to Right)

Justy - Beau - Mark - Jessica - Goldy

Mark was the 2010 ALAC GRAND FUTURITY WINNER

WINNERS DOG AT THE REGIONAL TO FINISH HIS  CHAMPIONSHIP

GOLDY WAS BEST IN SWEEPSTAKES

WILLAMETTE LHASA APSO SPECIALTY 2010

JESSICA WAS BOW LHASA APSO CLUB OF NORTHERN CALIFORNIA

MARK FINISHED HIS AMERICAN CHAMPIONSHIP IN 4 SHOWS

AND IS NOW IN SWEDEN WITH ANNA @ BLACK BOOTS.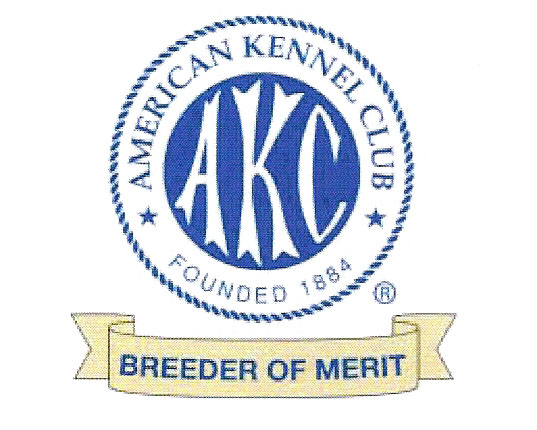 Congratulations to our Newest  AKC Grand Champions 

Ch.Hylan Shotru Riverview  Our Dream  and his daughter CH. Riverview Hylan ShoTru Glamor Puss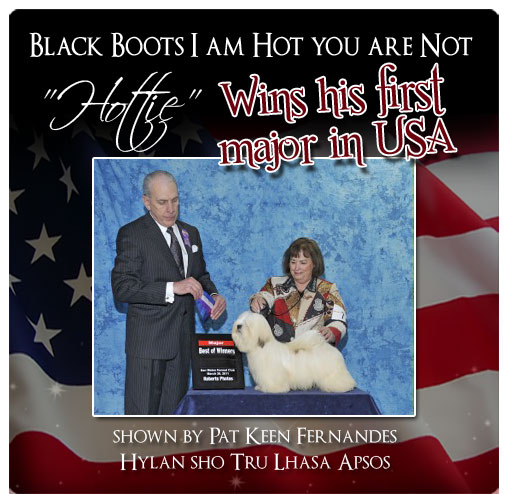 t.2010 American Lhasa Apso

National Specialty

BISS CH. Hylan ShoTru Full of Dreams  with 4 of her 5 puppies born in 2009.

sired by BIS Ch. Sundancers ShoTru Bill Bo

Justy - Beau - Mark - Jessica - Goldy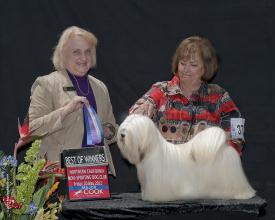 "Hottie "

         Wins  another Major from the

                    puppy class  at 10 months old!ext.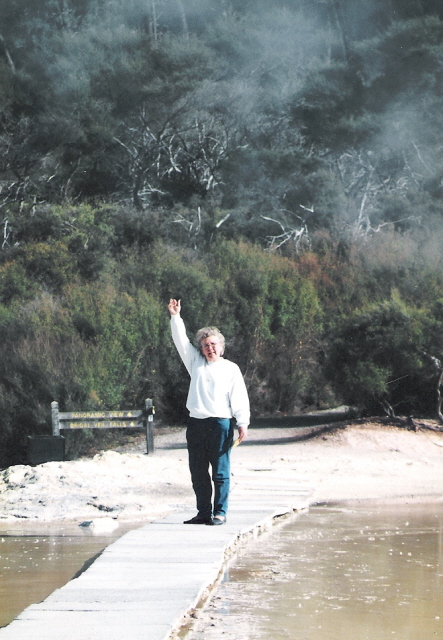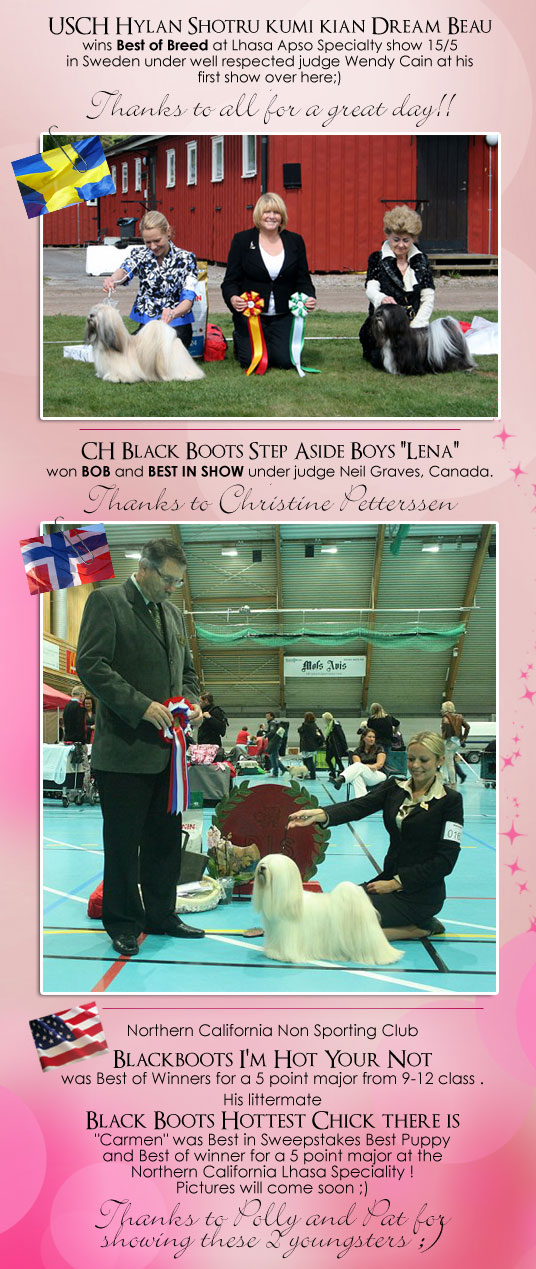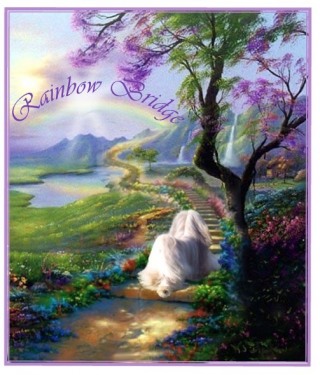 Click here to add text.Puppies available at this time.  1 (925) 679-8676 will not ship  must be picked up in person, Knightsen, Ca 94548. Golden  male and female 12 weeks old  fully vaccinated and house broken Vet checked  with excellant temperaments. AKC Champion  parents . Contact me  for more information.